2 tags
"These days are not fast/ Times will not...
2 tags
Why I am I so into Ozzy this week?
6 tags
2 tags
5 tags
3 tags
2 tags
I really adore French translations of 60's...
6 tags
3 tags
"There is nothing noble in being superior to your fellow man; true nobility is..."
– Ernest Hemingway (via manchannel)
8 tags
3 tags
9 tags
6 tags
"But Girls also suggests that entitlement can be a superpower: It's the strength..."
– This uber-long New York Magazine piece on Girls I only just watched all of the Girls episodes over the past couple of weeks. I've been trying to piece together how I feel about this show. It's fascinating to me how many of my friends harbor so much vitriol for it. Much of this stems...
1 tag
2 tags
et puis je fume.
2 tags
"And then one student said that happiness is what happens when you go to bed on..."
– Paul Schmidtberger - Design Flaws of the Human Condition    (via glitterferns) Wow. Truest.
2 tags
tout dou - tout dou - tout dou-ce-ment …...
8 tags
"As time goes on, you'll understand. What lasts, lasts; what doesn't, doesn't...."
– Haruki Murakami  (via thatkindofwoman)
3 tags
Focus on Now
Slowly learning I need to spend less time worrying about where I'm not and more energy appreciating where I am. Finding that for the past three years I've been so concerned with how what I'm doing measures up that I've forgotten why I was doing what I've been doing in the first place. To illustrate with the most recent example: just found myself jealous of others who...
3 tags
Little Friends
Two mice just scurried out from behind my shoe rack. You know it's time to clean your closet when … This is how I know I'm still a twenty-something.
3 tags
6 tags
8 tags
9 tags
5 tags
5 tags
Often a sweetness has come and changed nothing in...
Sweetness by Stephen Dunn  Just when it has seemed I couldn't bear       one more friend    waking with a tumor, one more maniac    with a perfect reason, often a sweetness       has come    and changed nothing in the world    except the way I stumbled through it,       for a while lost    in the ignorance of loving    someone or something, the world shrunk       to...
9 tags
The Second-to-Last September Weekend
Wait … how did that happen? It's almost October? I suppose the fact that I can now sleep comfortably in my un-air-conditioned apartment should have signaled that, but DC Septembers are deceptive. It felt like it was still summer up until this week; we were at the Atlantic City beach just last weekend.     But. We have one more weekend before October. And two of my very favorite...
5 tags
4 tags
Examples
Today there are two people I am wishing to be like. Well, three, I suppose, if we count Tina Fey. These women are brilliant, smart writers who know how to speak in their own voice and aren't ashamed to be themselves. Under the guise of not taking themselves seriously, they've managed to become taken quite seriously indeed. Cup of Jo pointed me to a Mindy Kaling article that is an...
5 tags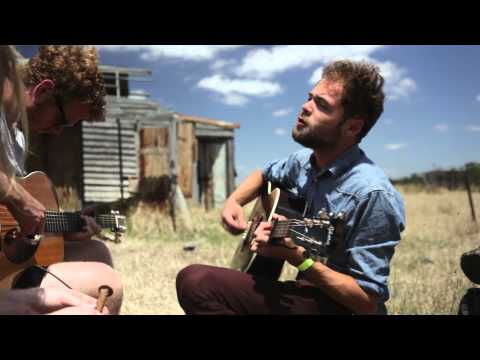 5 tags
The Glamourai
I am sorry. I've been most neglectful.  The summer has just been … summery … and busy. Job-switching while trying to find time to laze … doesn't leave much time for blogging.  I suppose there is more to say about DC, and Jersey, and New Hampshire, and food I've eaten and stores I've discovered. But right now I just have to share something from someone...
"I've thought in the past that I may be in love with Virginia Woolf. I'm not..."
– Bad Book Review Sparks Fictional Friendship  (via npr) It's called a parasocial relationship! #communicationsmajor
"I would say, 'Tell me about what happens at the end of the world,' and she would..."
– 'Beasts' Finds Its Heart In A 6-Year-Old Heroine  (via npr)
"Around me the trees stir in their leaves and call out, "Stay..."
– "When I Am Among the Trees" by Mary Oliver
"Everyone must leave something behind when he dies, my grandfather said. A child..."
– Ray Bradbury, Fahrenheit 451 Thank you for leaving behind what you did. —Daisy 'Fahrenheit 451' Author Ray Bradbury Dies At 91 (via npr)
4 tags
"our dear casio f-91w nerdy plastic watch, born in pullman washington on a monday..."
– Nat the Fat Rat, "R.I.P. Casio Digital Nerd Watch, R.I.P." "editor of instruction manuals and designer of product packaging, or rather, "nerd ideas and bad attempts at writing translater"(sic))" — Almost how one might describe my job, or that of those I...
6 tags
"Happiness schmappiness.I think the pursuit of it, and our focus on it, is..."
– Psychologist Dan Gottlieb. (via nprfreshair)
5 tags
4 tags
2 tags
"I would probably have to say that reading fiction — those stories fill the space..."
– Tom Perrotta on fiction vs. religion (via nprfreshair)